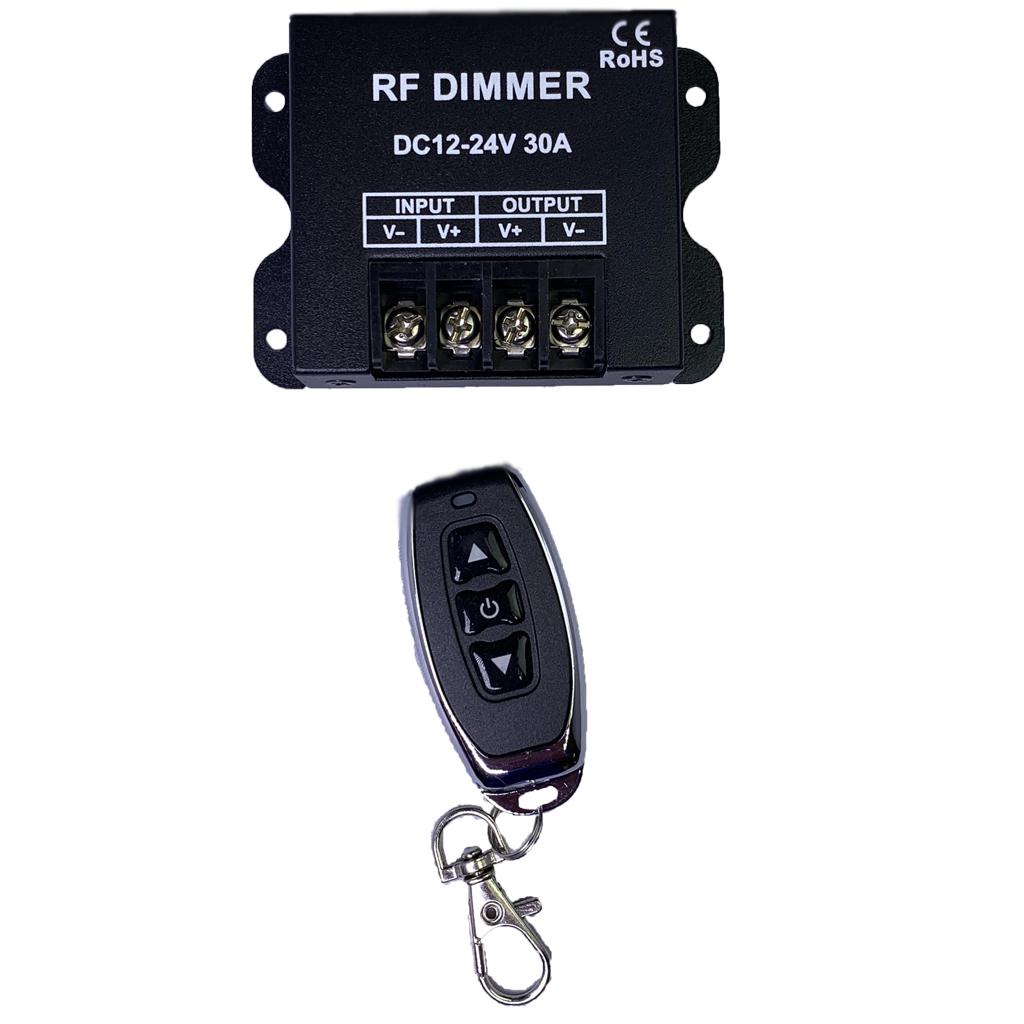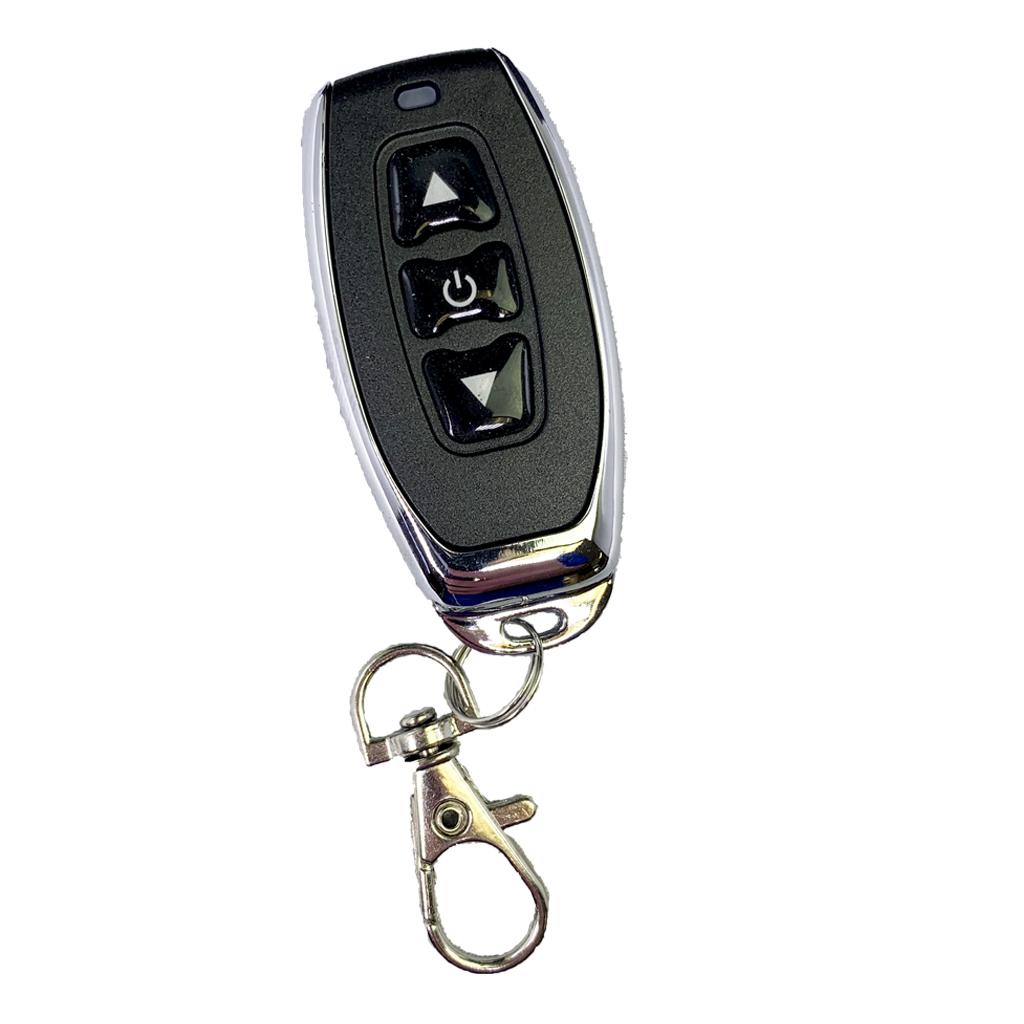 SKU: PL-RF-DIM-30
Remote Operated In-Line Dimmer | 12V-24V | High Amp
---
We use this remote for turning on our LED deck lights from the dinghy on our way back to the boat.  It makes finding the boat and boarding in the dark super-convenient.

They install easily, even behind panels, and eliminate the need for adding additional wiring or switches.   You just dim to your liking, and the module retains that setting in memory, even when the lights are off.
This device can operate any 12V or 24V circuit that you want to turn on and off remotely, such as deck lights, interior lights, or other devices that you need to operate from a distance.
It is a single channel system that can switch 12V loads of up to 30 Amps or 24V loads up to 15 Amps.
It features a super sleek key fob style remote for on/off and dimming and has a range of up to 100 yards. It used radio frequency (RF) so line of sight is not required. The remote key fob is splash resistant, has a great user range, and only draws 0.009A in standby mode.
The dimmer module is a simple inline installation, with the two input leads attaching to 12-24VDC power, and then the output leads attaching to your Plash LED lights. 
FEATURES
Single Channel

266-433 MHz

Working Voltage: 12VDC~24VDC

IP65 Rated (non waterproof)

Max Current: 30A

Standby Draw: 0.009A

Receiving Distance: <100m

Receiver Box Size: 3.75" x 2.75" x 1"

Includes: 1 key fob remote w/ batteries, one receiver box
---