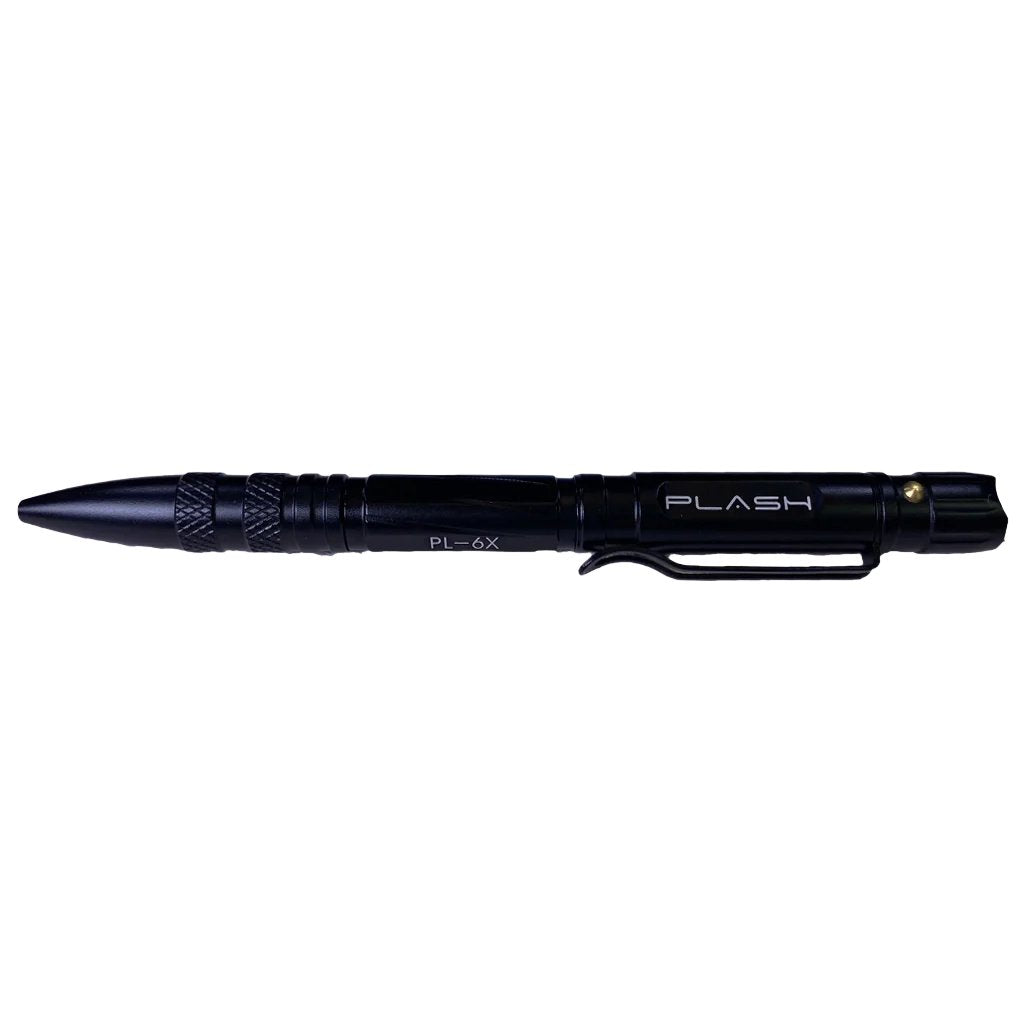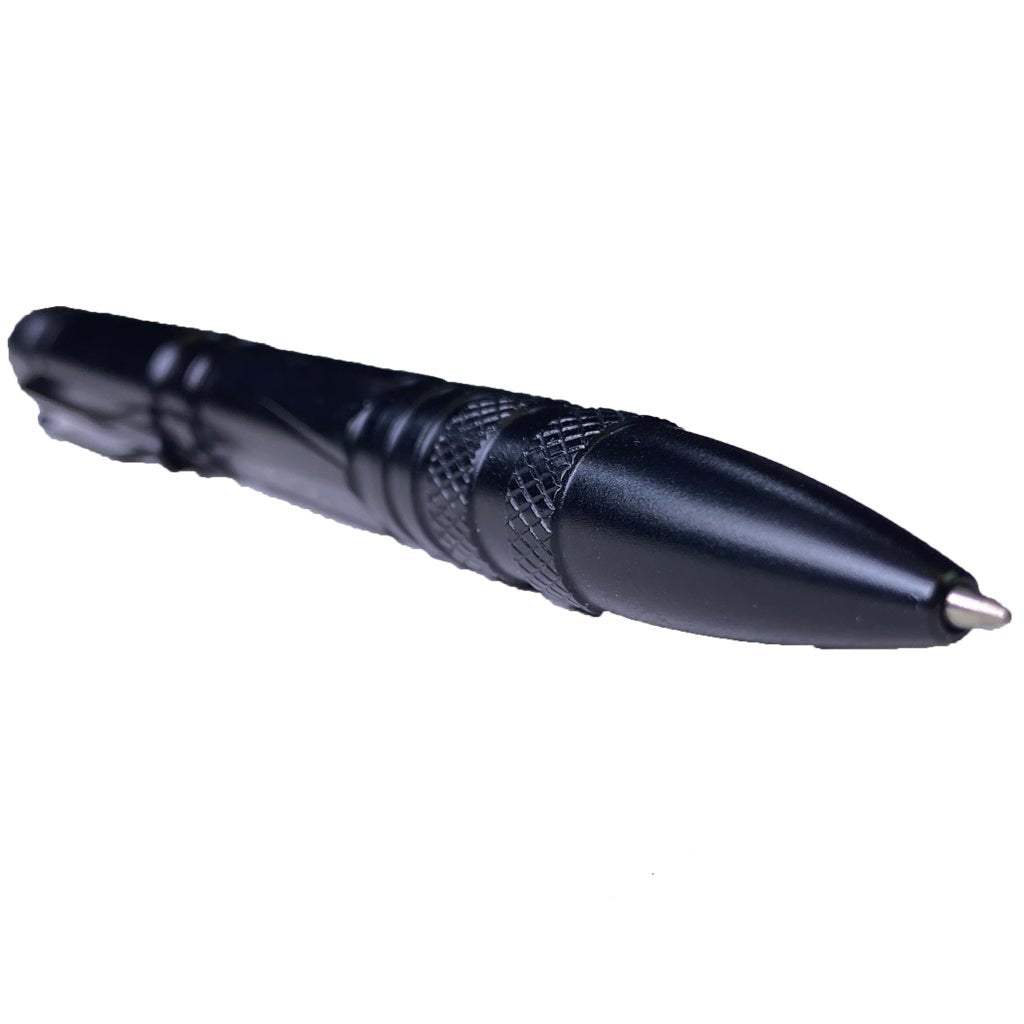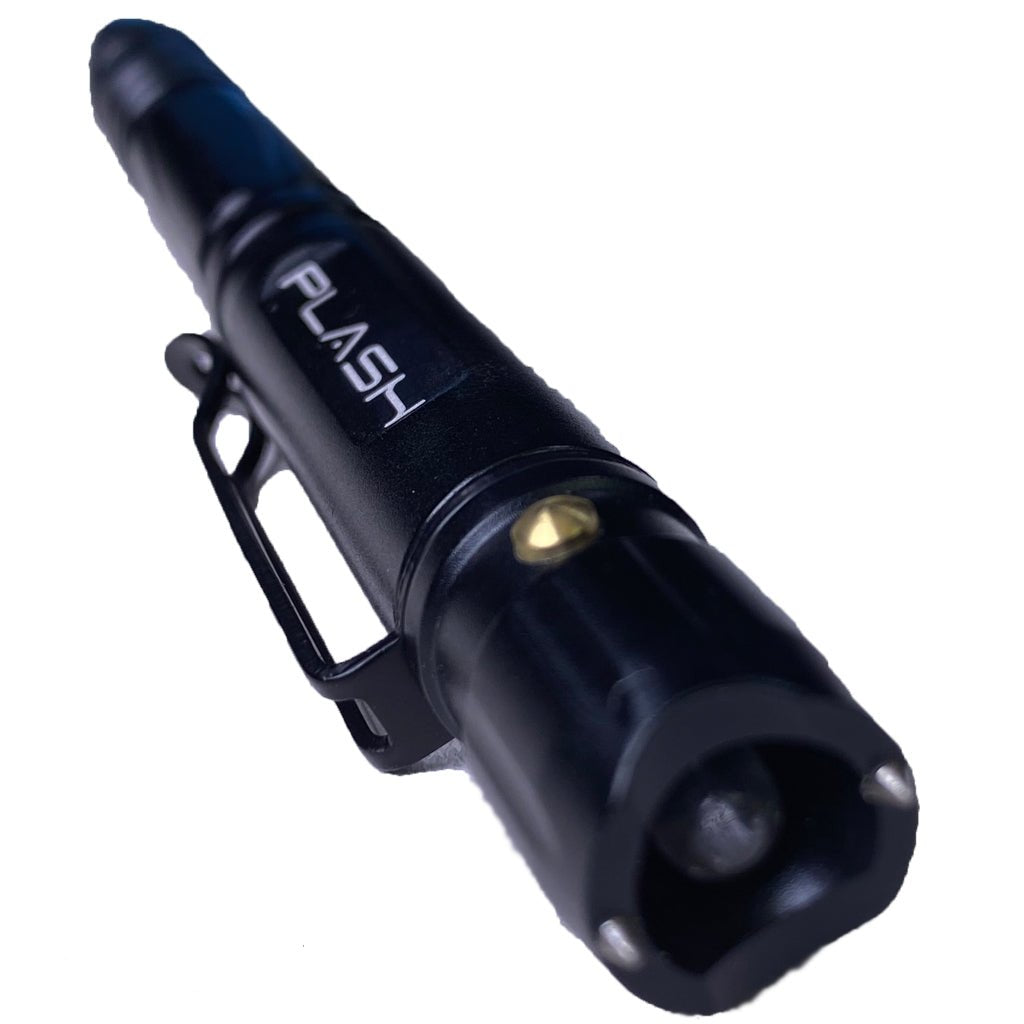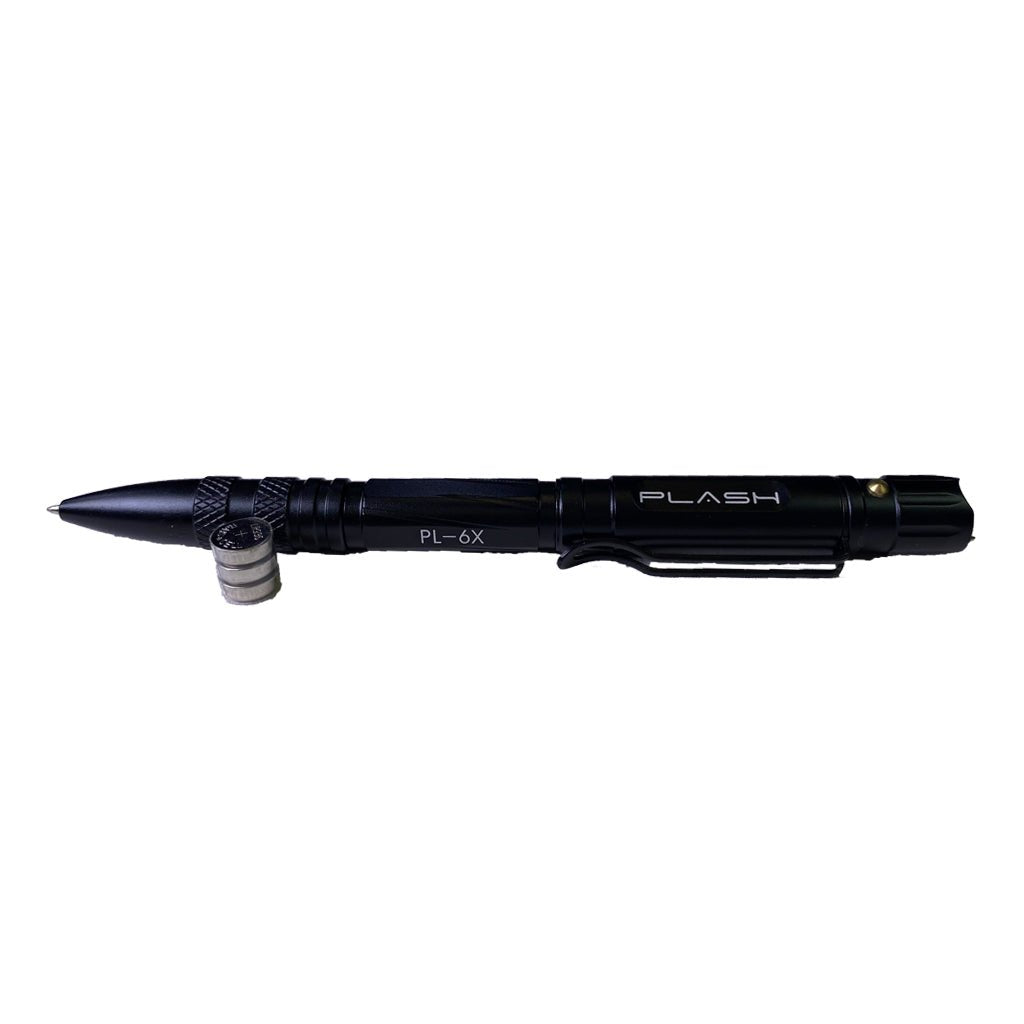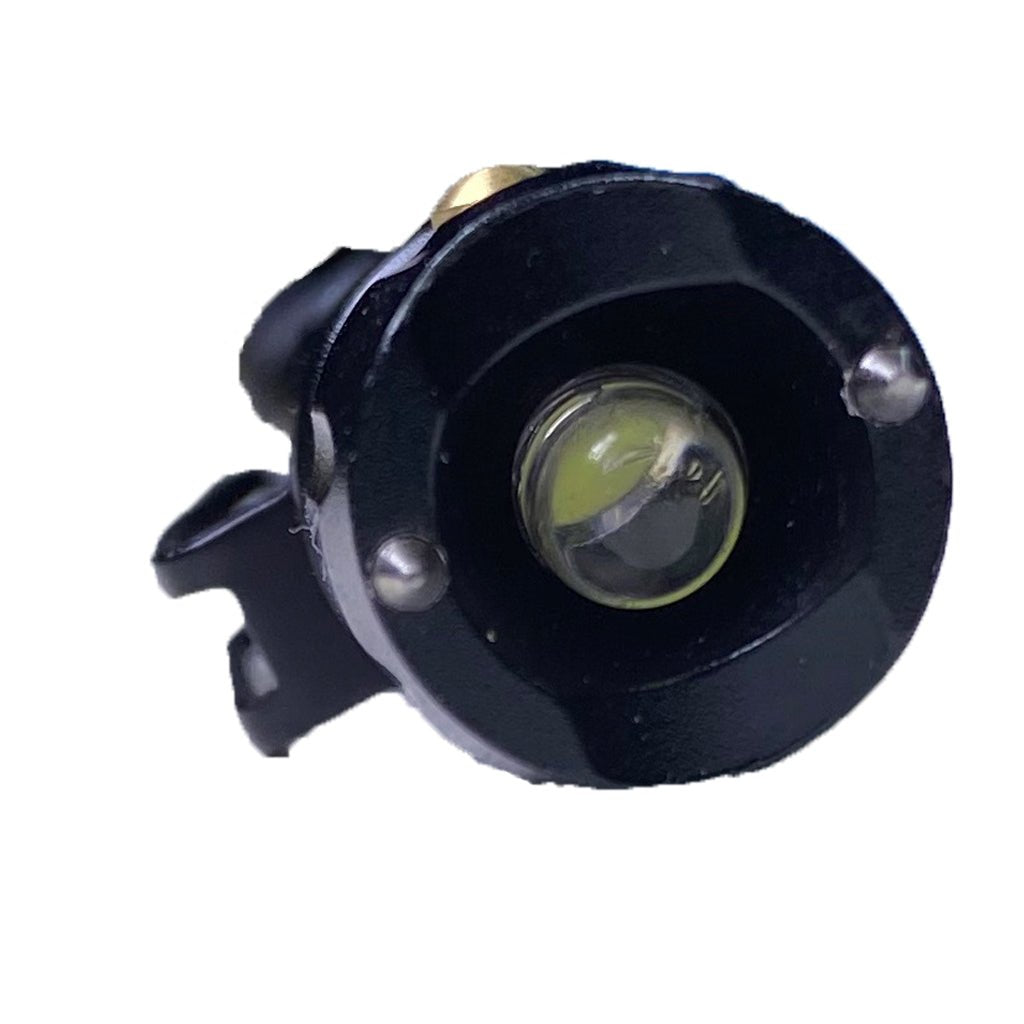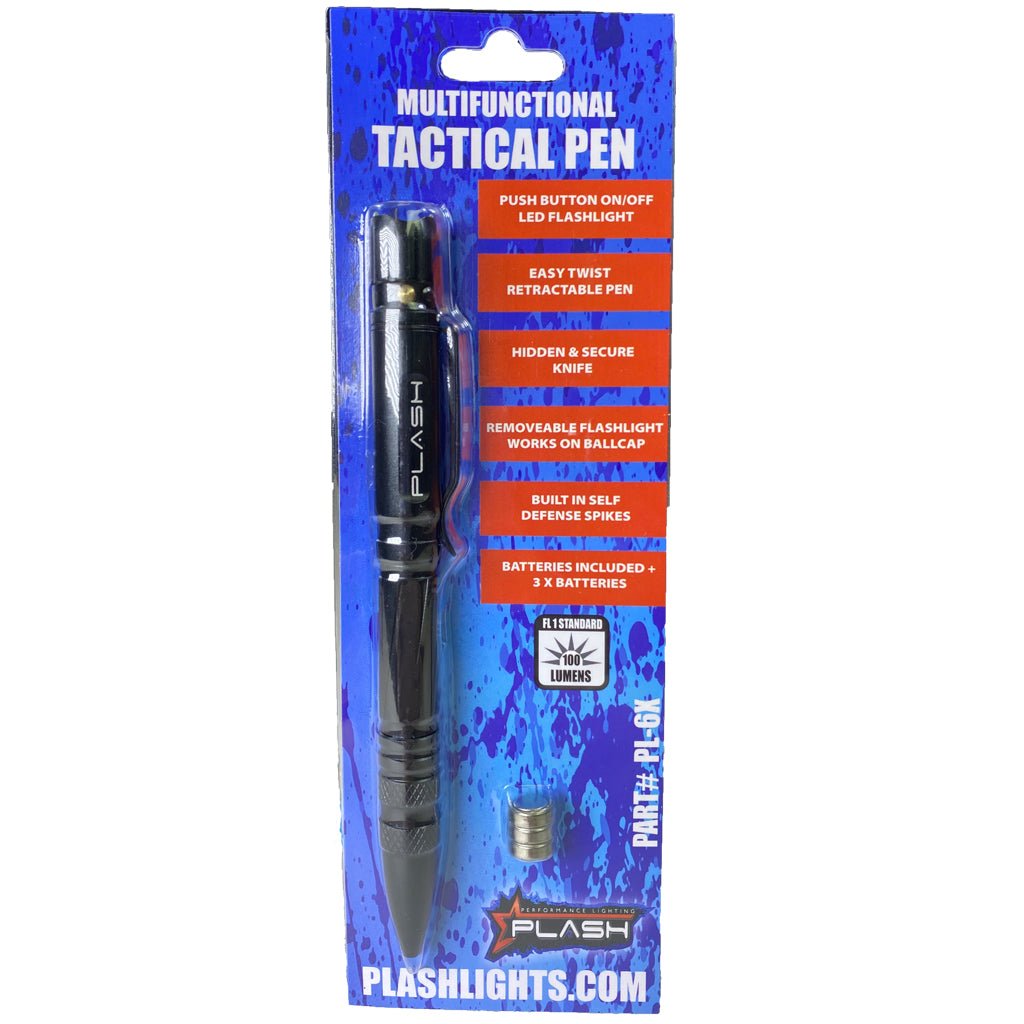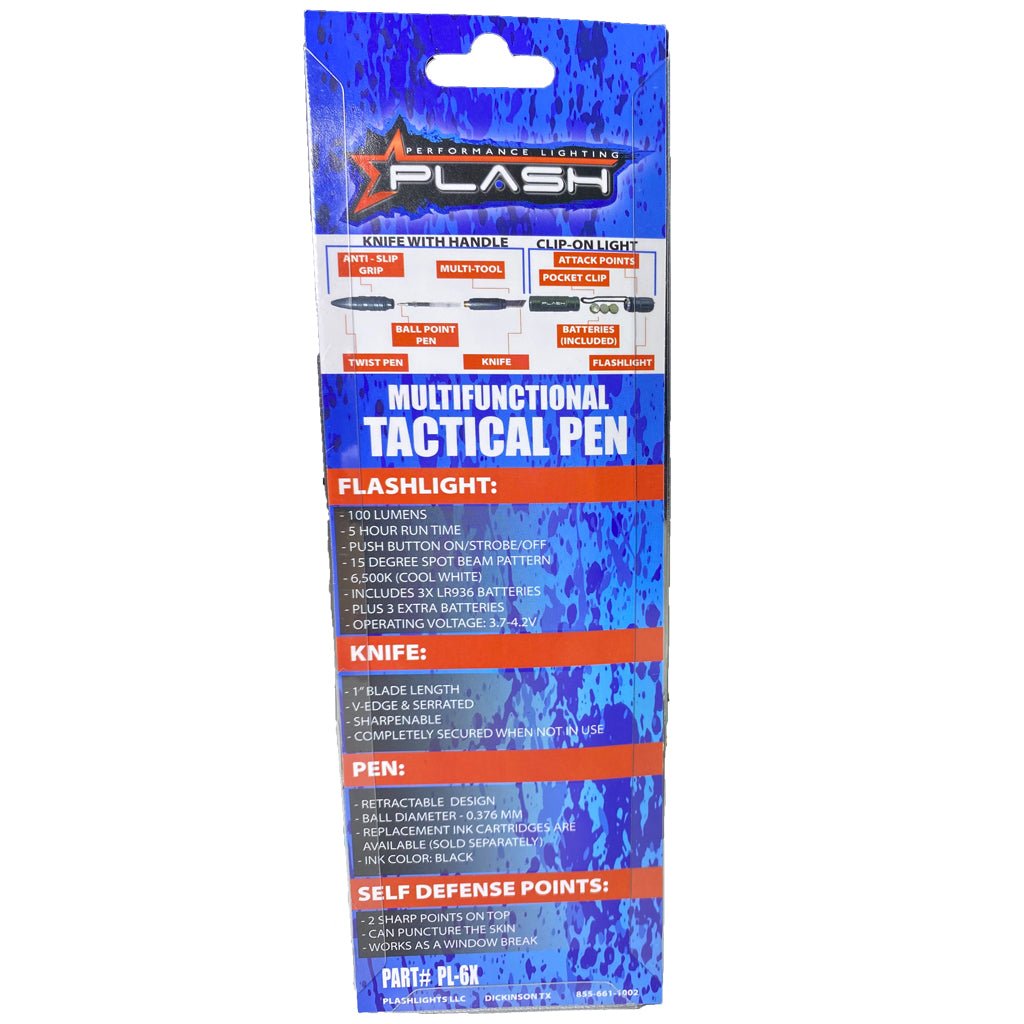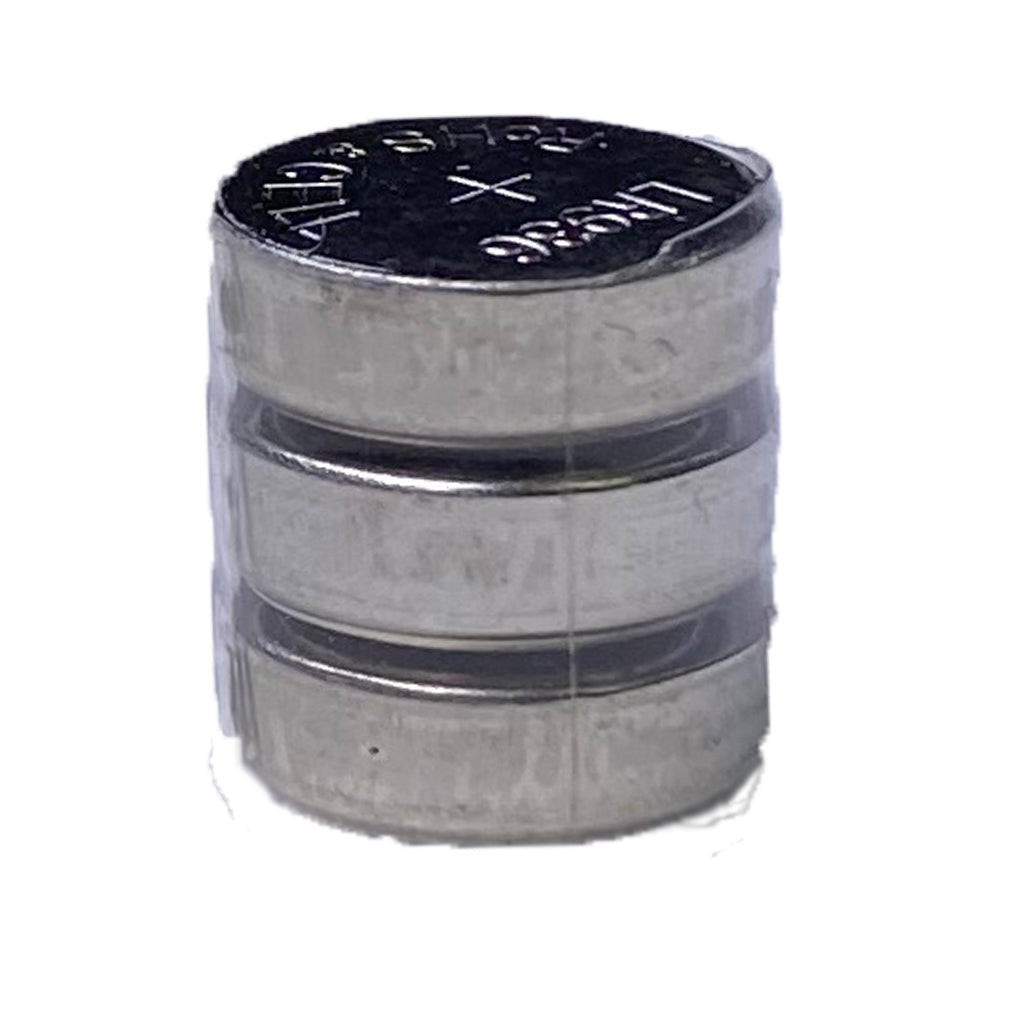 SKU: PL-6X
Multifunctional Tactical Pen
---
The Plash Multifunctional Tactical Pen is the new and approved pen that has everything you need for everyday tasks! This Multi-functional pen starts out with an anti-slip grip with the ball diameter at 0.376 mm. This retractable design with a smooth black ink has replaceable ink cartridges that are sold separately.
Next upon this pen is the hidden and secure knife when not in use. Once you are ready to use the knife, it must be twisted to appear. The knife includes a 1" blade, V-edge and Serrated, as well as sharp-enable.
This pen also includes a very special PlashLights flashlight towards the end. The flashlight runs at a 5 hour time with 100 lumens! The flashlight has a push button that can be turned on and off with a 15 degree spot beam pattern as well as a cool white running at 6500K. 
The PlashLights Multifunctional Tactical Pen includes 3 batteries within the package!
FEATURES:
- Push Button On/Off LED Flashlight
- Easy Twist Retractable Pen 
- Hidden & Secure Knife 
- Removable Flashlight works on Ballcap
- Built in Self Defense Spikes 
- Batteries Included + 3 X Batteries 
- 100 Lumens!!
---