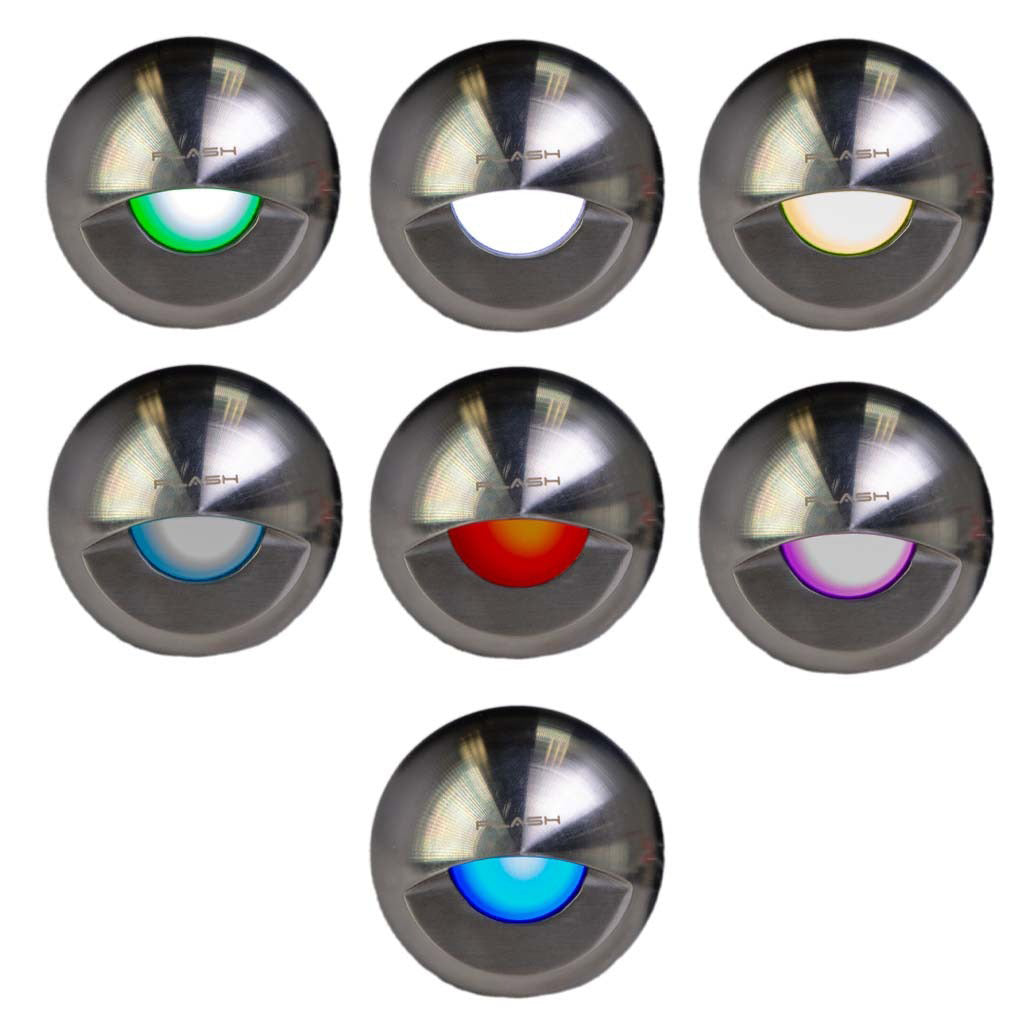 SKU: UL-1014-CONE-RGB-SS
Gravity Surface Mounted LED Deck Light - Stainless Steel - RGB
---
The Gravity LED Deck Lights feature a machined aluminum housing are surface mounted to the substrate.  No need to core a hole.  Just run your wire, connect, and fasten to the fiberglass roof or wall of your boat.  This unique aspect of the Gravity LED lights makes it a favorite for boat builders.

 With the housing being the same for each model, we give you the option to pick and choose which faceplate you would like such as Dome, Surface Mounted, Flush Mount, and Eyelid. Each faceplate is available in stainless steel, white, and black housing as well as the LED colors are blue, green, red, cool white, warm white, and RGB.
FEATURES
105 Lumens
Power: 1.2W
Input: DC12V~DC24V
IP Rating: IP67
Amp Draw: 0.2A @ 12VDC
Lamp type: 1PC x 1W OSRAM LED
Temperature Color: RGB (Red, Green, Blue)
Beam Angle: 120 Degrees
Power Wire: 9ft of Copper Tinned 4 Conductor Wire, Black Insulated Jacket
Warranty: Lifetime 
*** RGB Controller is Sold Separately.


DIMENSIONS
SPECIFICATIONS



PRODUCT INSTRUCTION SHEETS
---