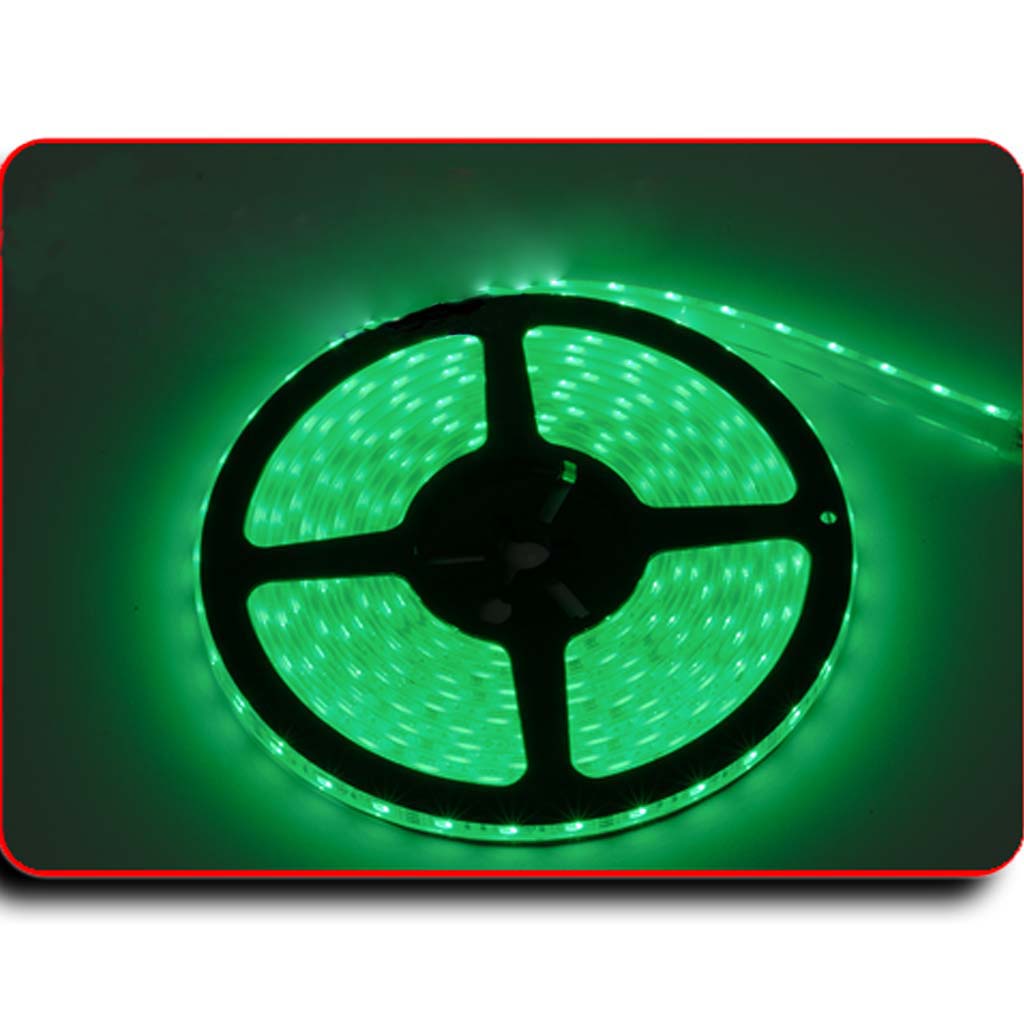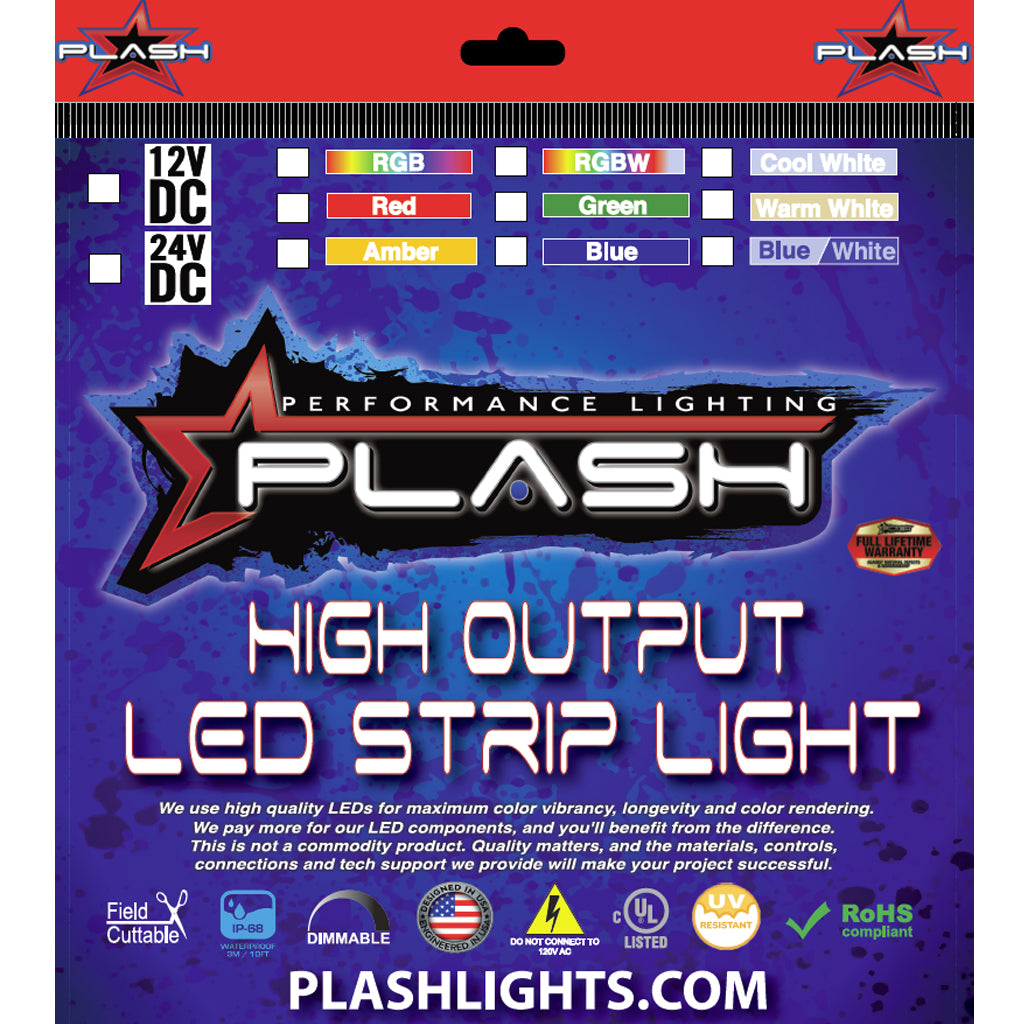 SKU: FLS-GR-68-16FT
Waterproof Flexible Light Strip - IP68 - 12V Green
---
 

Green (520 nm wavelength)
---
Flexible Light Strips
This popular LED strip light has 60 very bright LED triplex nodes per meter.  It's very bright and completely waterproof.  It fits perfectly in many different types of applications such as under boat gunnels and decks, on pontoon boats, outside patios and bars, under vehicles, and even in pool houses. Made from the same material as a baby pacifier so you know it will last and it is so dense you could drive over it. We are proud to offer the world highest quality LED Flexible Light Strip.
Specifications
• 2,400 Lumens MAX
• Bodaciously Bright, with Wide Viewing Angle 
• 12V or 24V Available
• IP68 Waterproof with Molded Power Wire
• 50,000 Hours Expected Lifetime
• 9ft Black Insulated Power Wire
• Custom Lengths Available.
• Cuttable in Segments Includes (2) Endcaps.
• No Ultra-Violet emissions (except for the special UV version), so it won't harm your art or documents.
• Cut or Installed LED Lights are NOT RETURNABLE.
• Comes with 20 rubber tie downs, plust 2 caps for dead ends.
• VHF and AIS Safe
• UL Rated (Rating is Lost if Cut or Modified) and RoHS
• Recommended Installation is 100% Silicone Adhered.
• Wide applicability, easy to install and maintain
• Very flexible, can easily be curved
• Extremely luminous, with wide viewing angle
• Very bright 5050 LED's with a low power consumption
• Long lifespan expectancy of 50,000 hours
• Fully Dimmable 
• Custom sizes available
 •We will gladly bid your project - please contact us
Quality
We use high quality LEDs for maximum color vibrancy, longevity and color rendering. We pay more for our LED components, and you'll benefit from the difference. This is not a commodity product.
Quality matters, and the materials, controls, connections and tech support we provide will make your project successful. We provide detailed installation instructions, design criteria and technical support upon request. Recommended installation procedure is to be fully embedded in clear silicone .