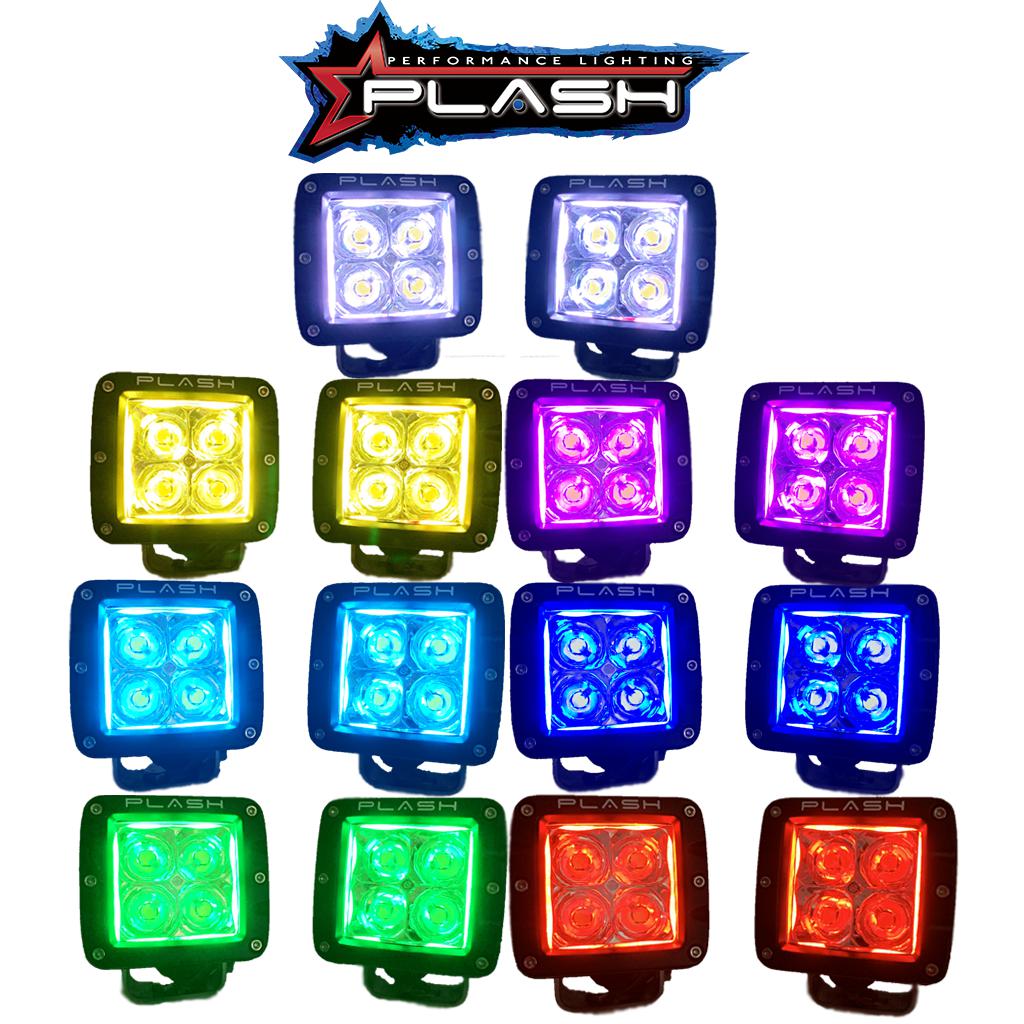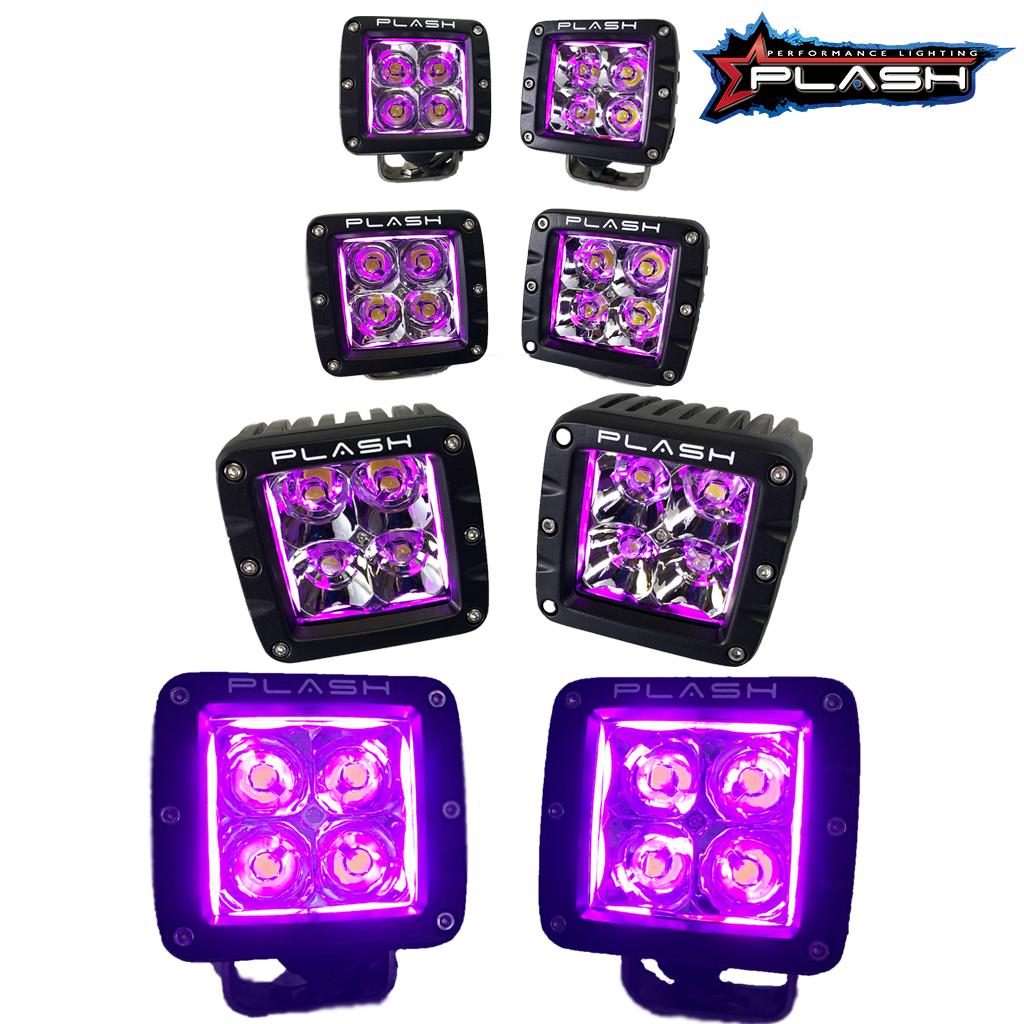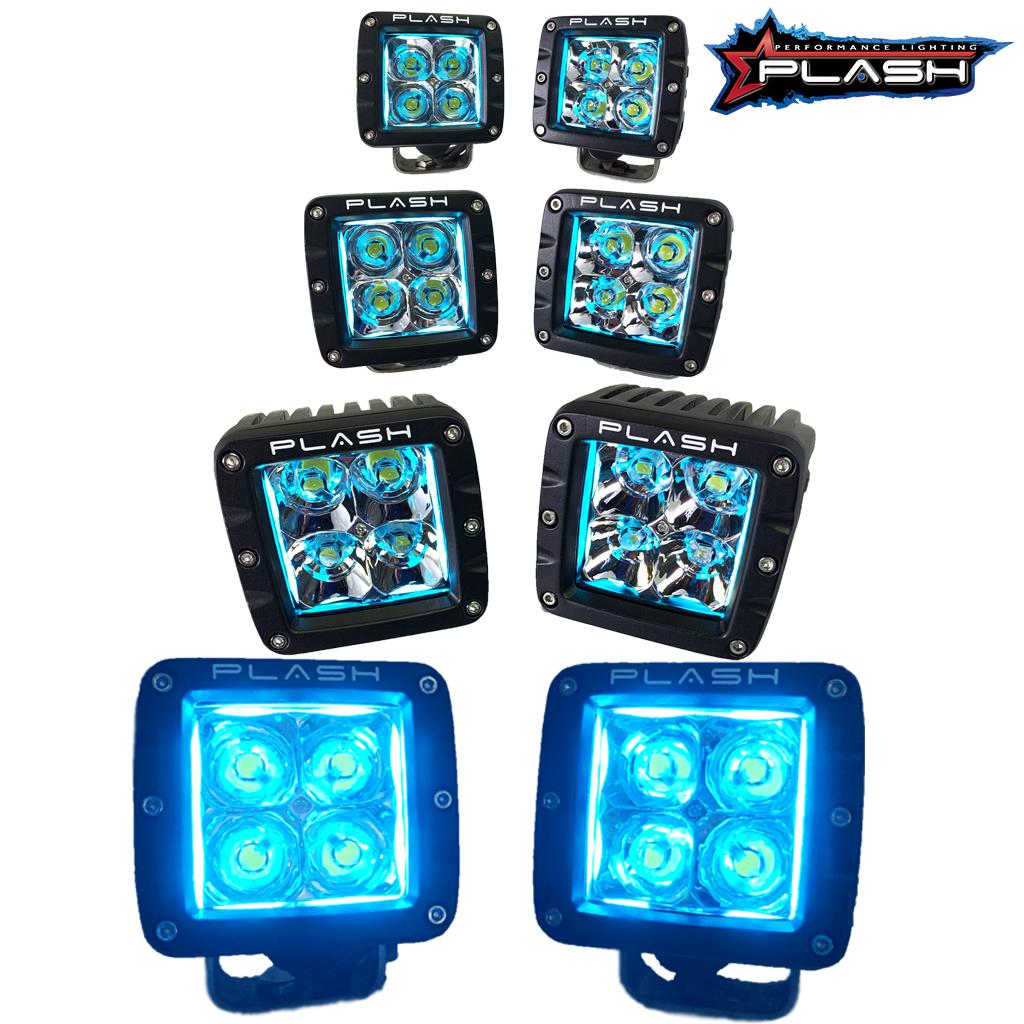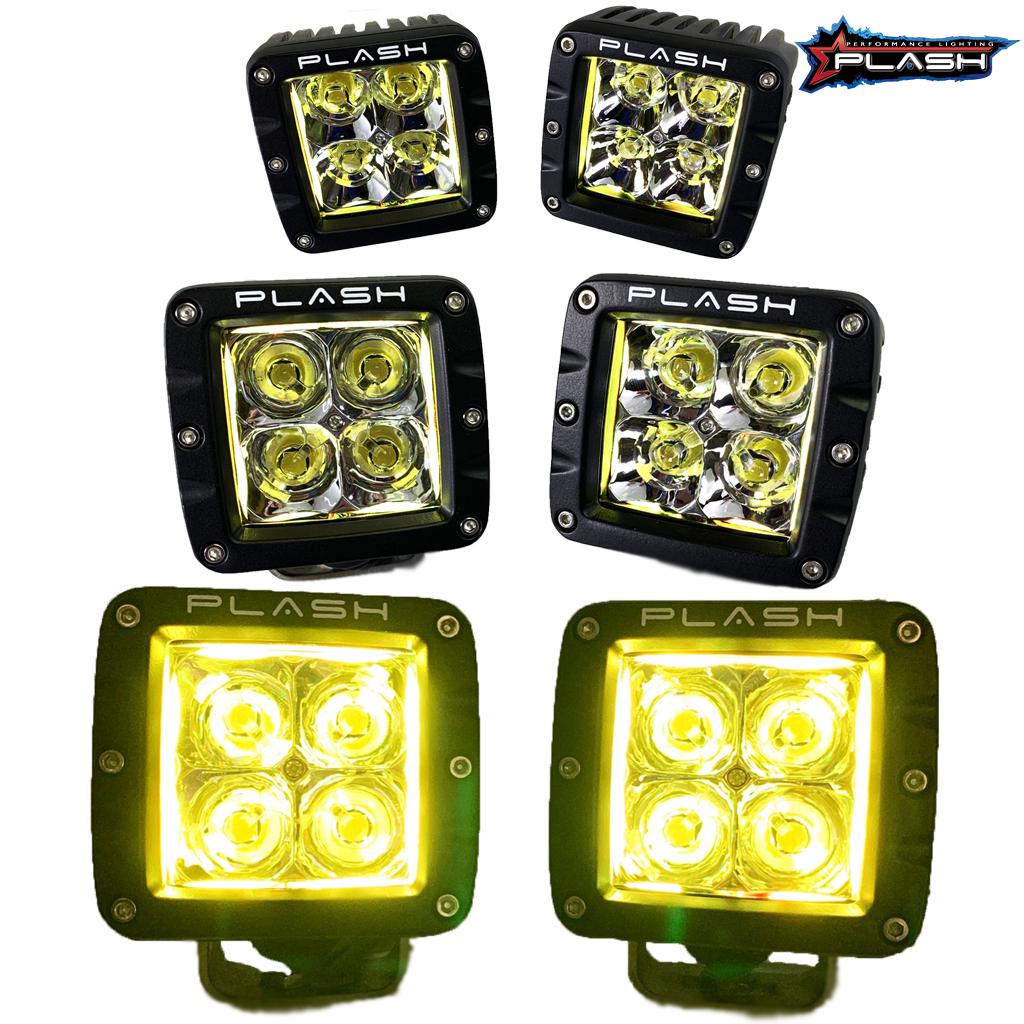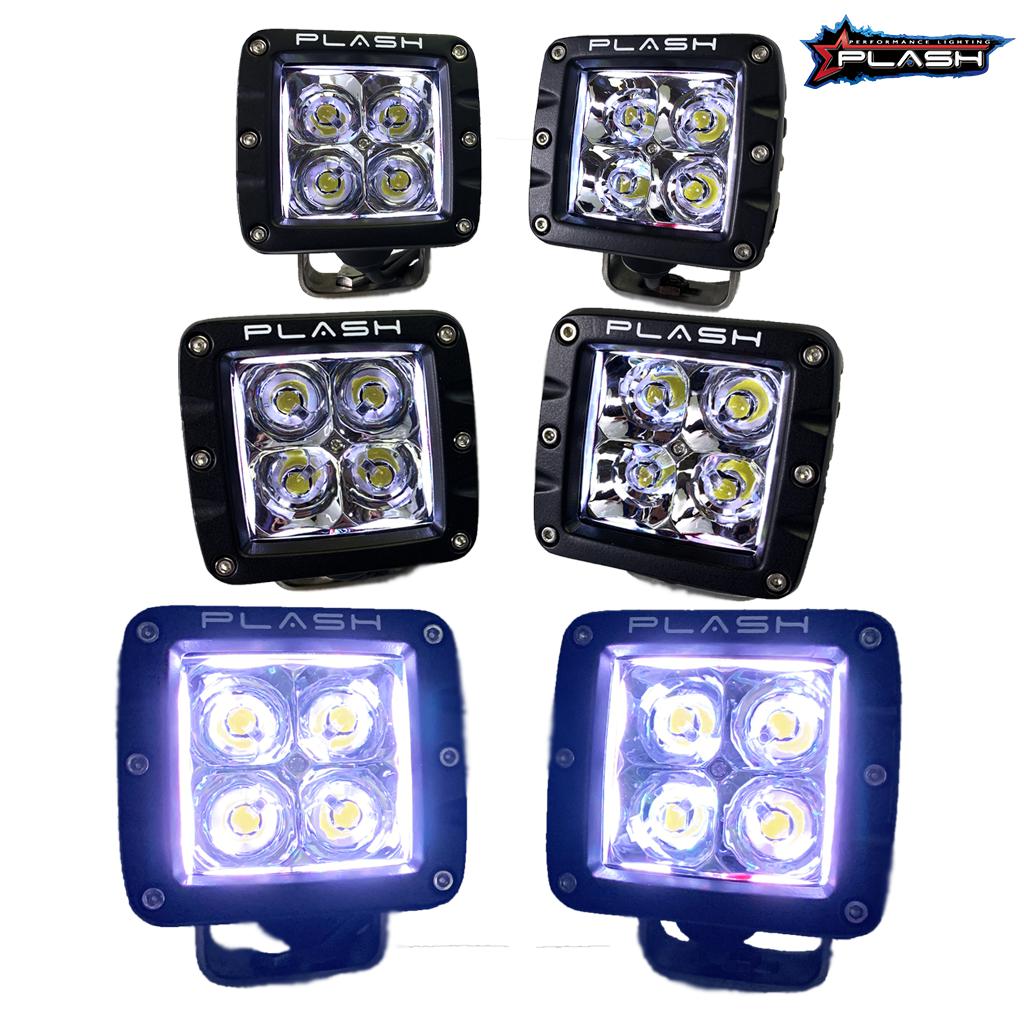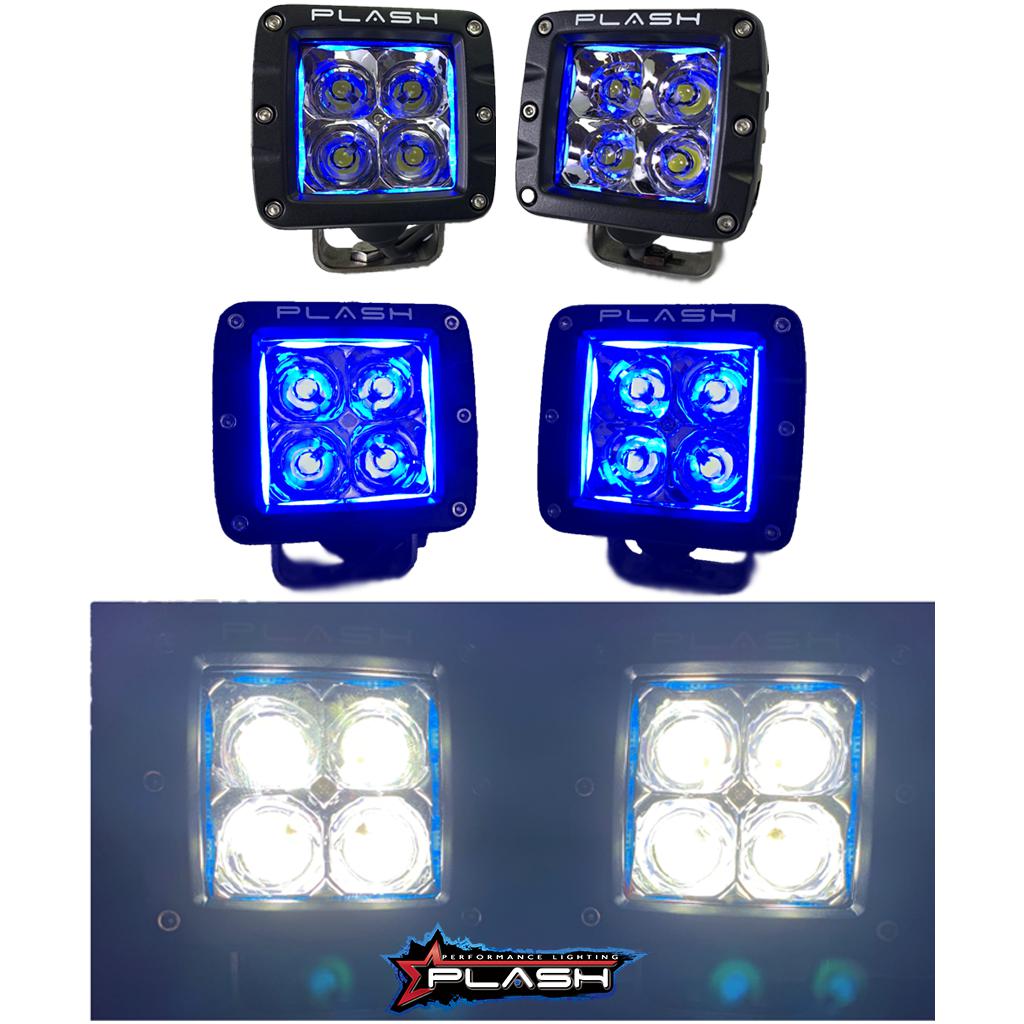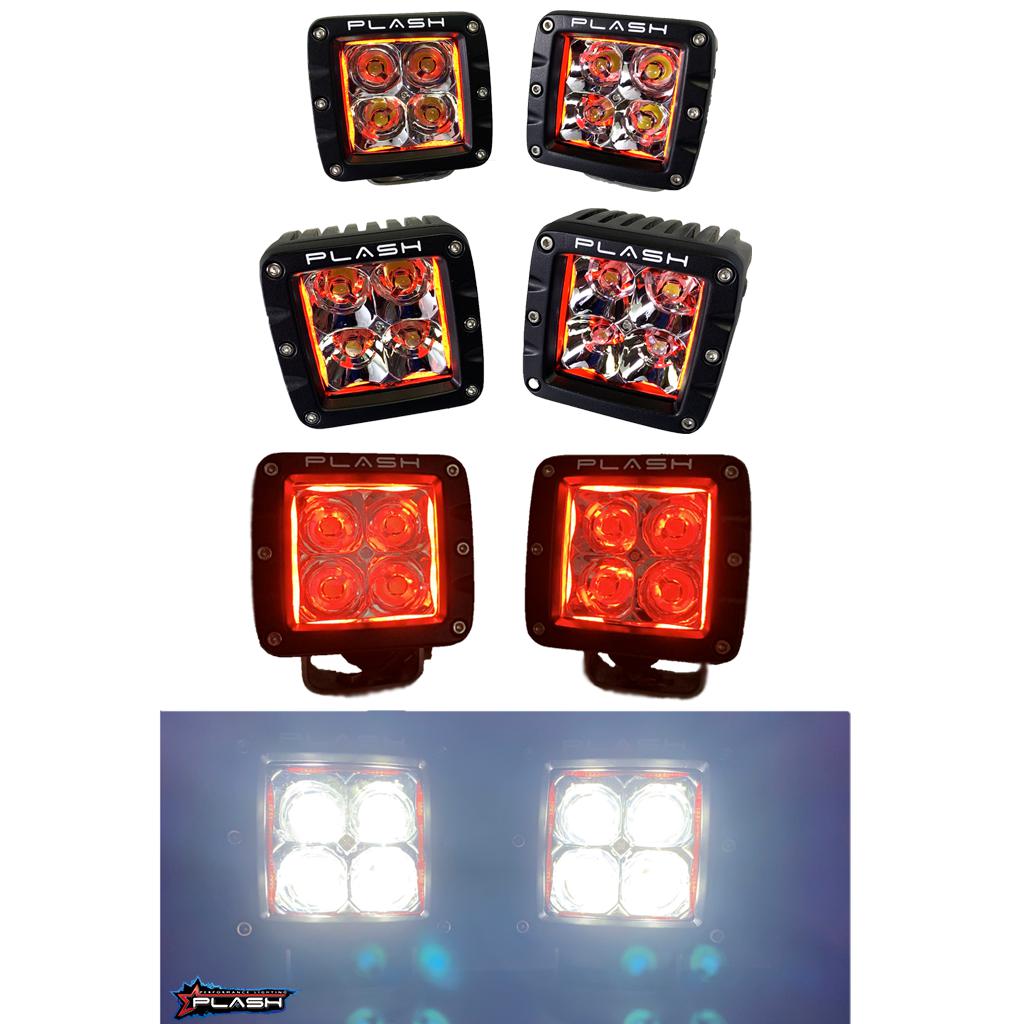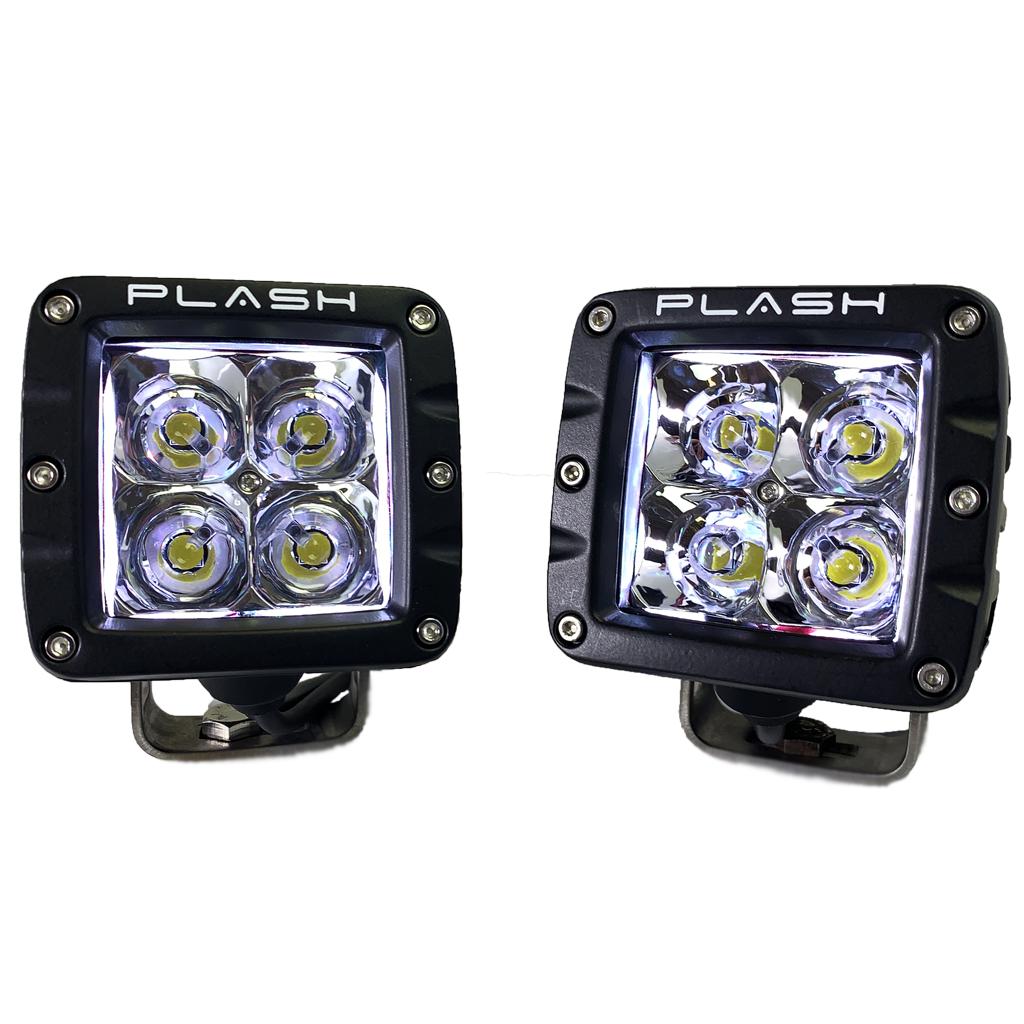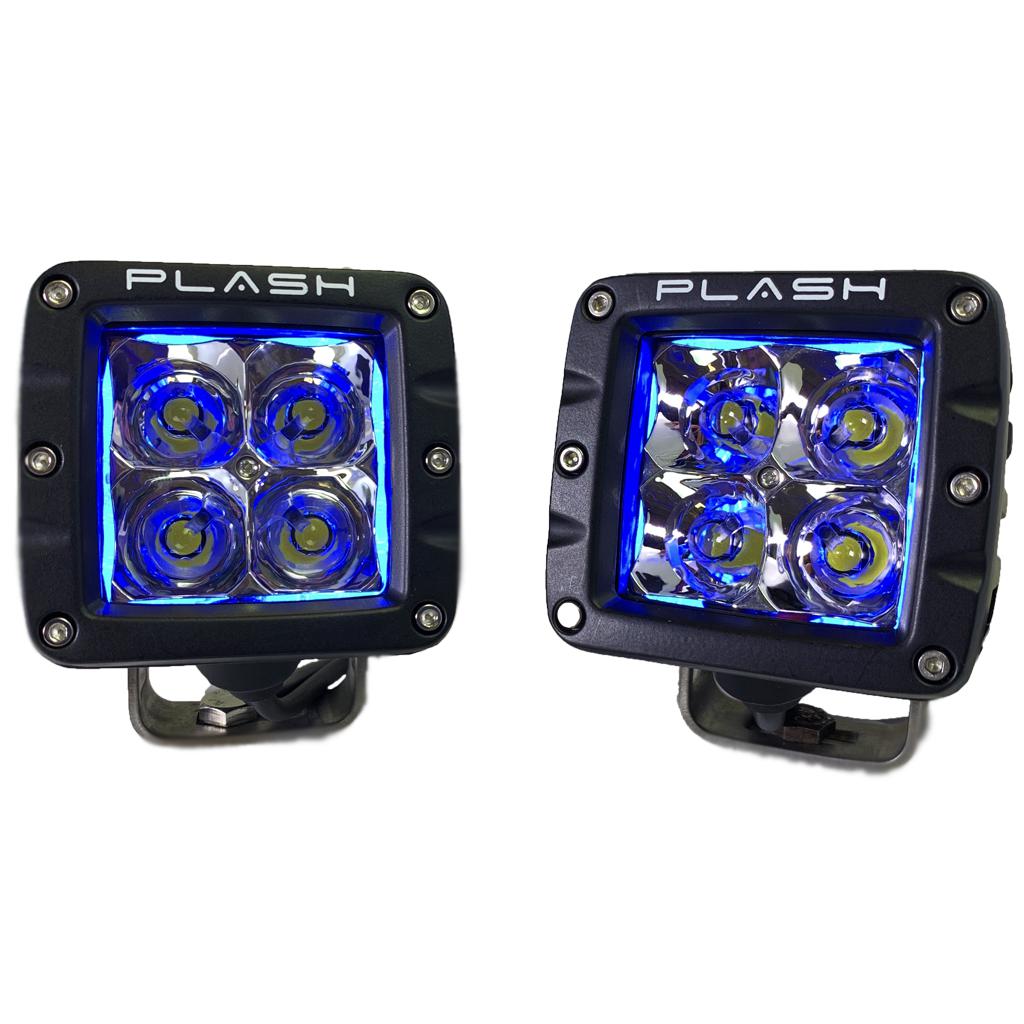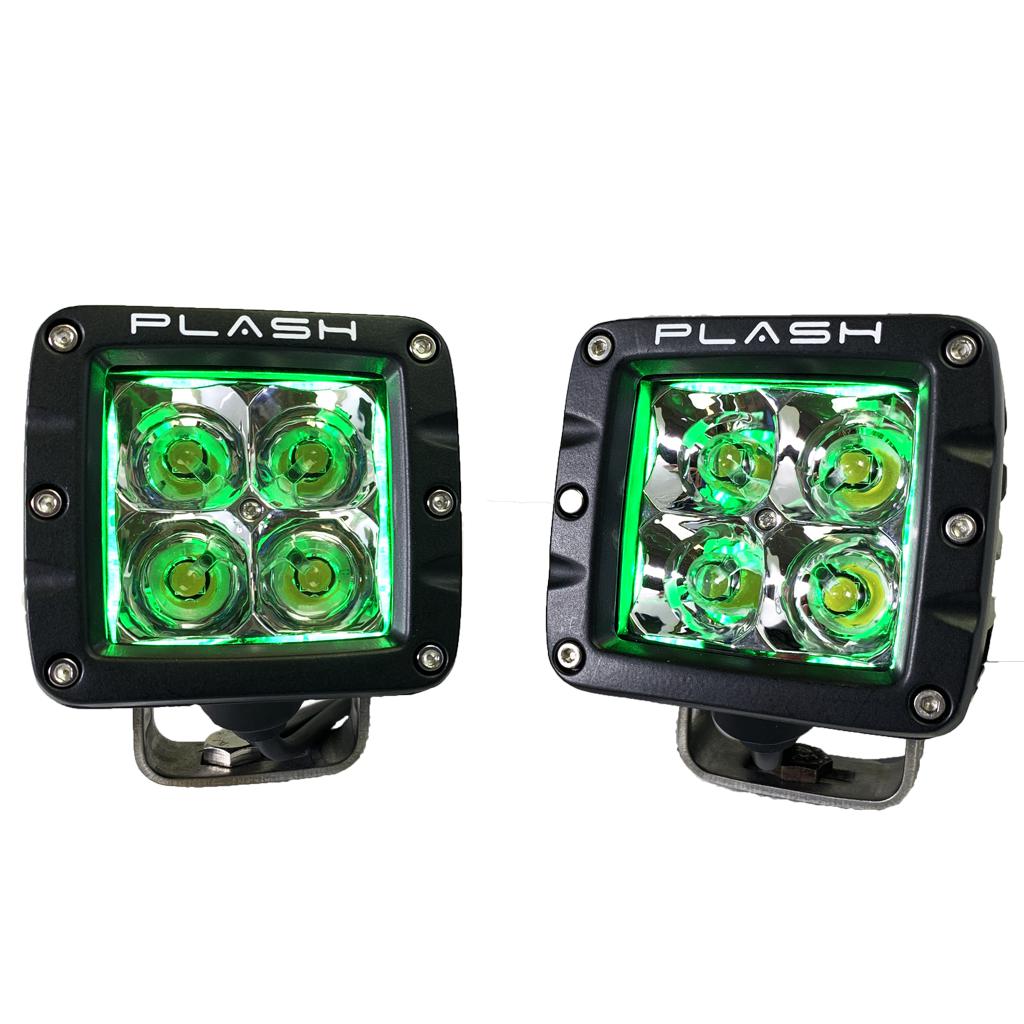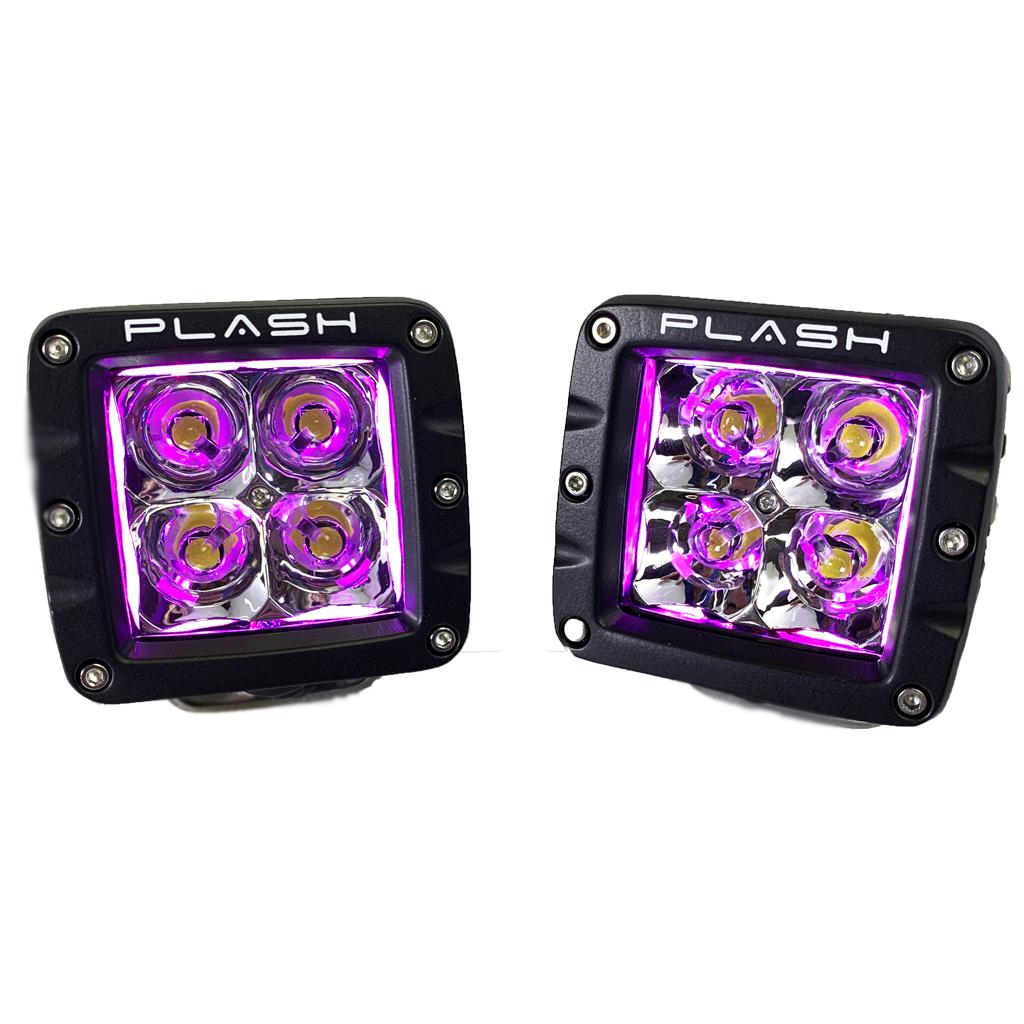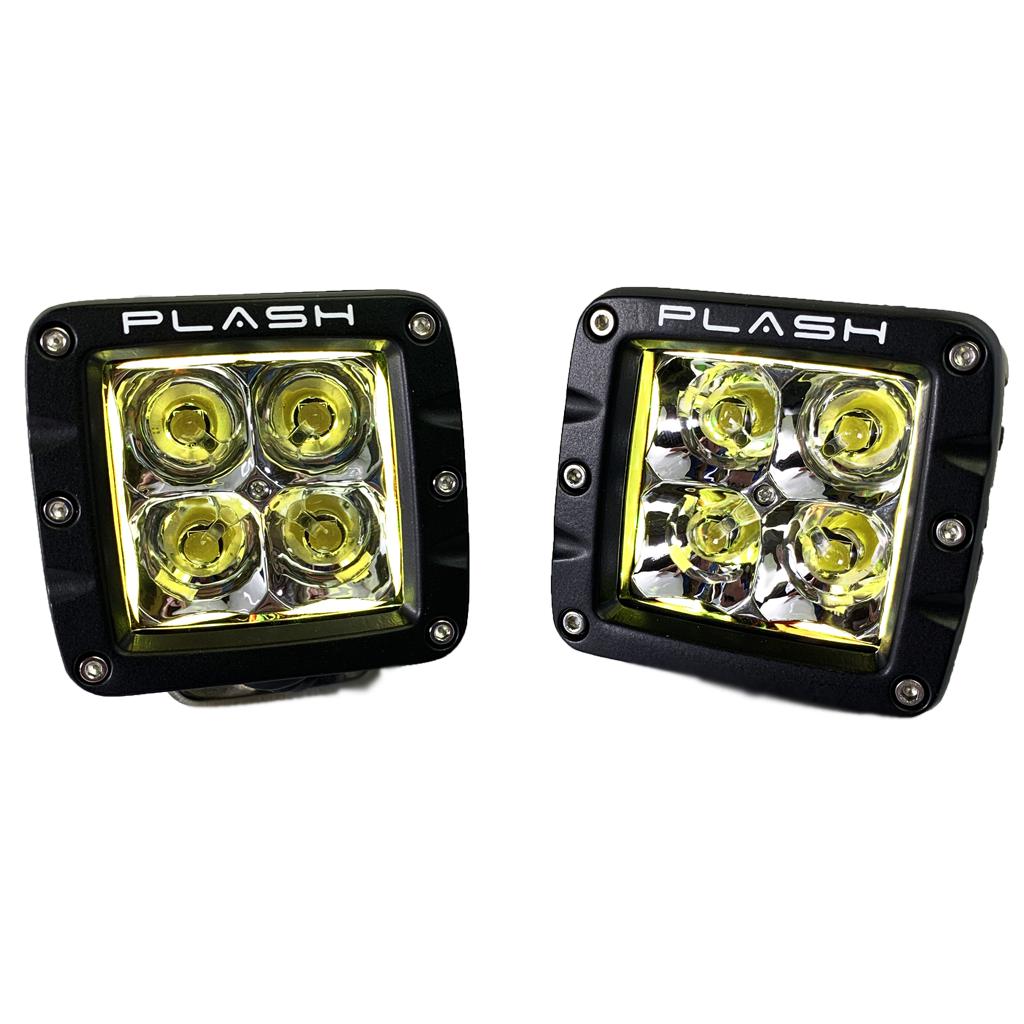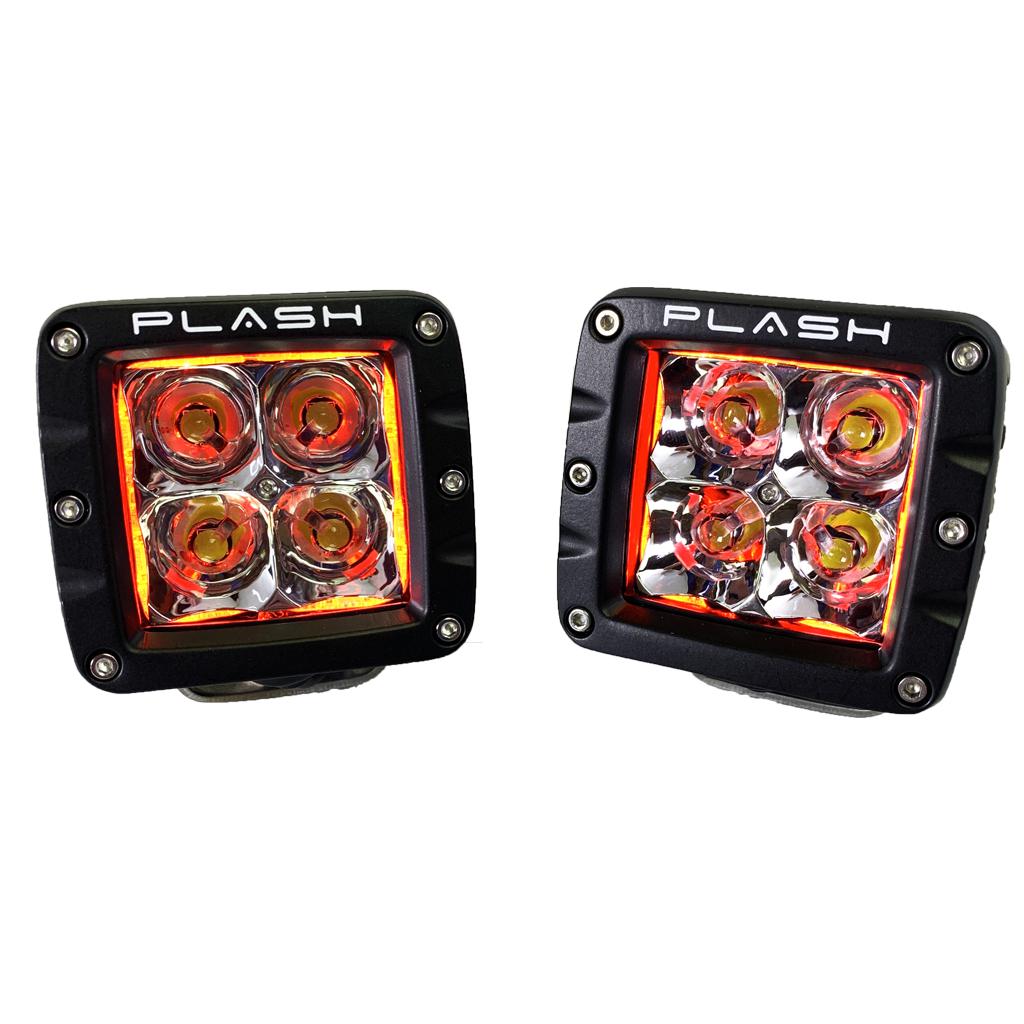 SKU: BL-20-SP-K
Cube Light - RGB Back Lit - (PAIR)
---
Multi Color Dual Circuit Driving Lights with Dependable and Bright Light Output.  
FEATURES:

Back Lighting is RGB (MULTI COLOR). If you want a Single Color such as Red, then just connect the Red Wire and not the Green & Blue.
5W or 10W CREE® LEDS
10° Spot, 35° Linear Flood, or 160° Diffused Beam Available
3,660 Lm / 5,200 Lm / Each
9-36 Volt DC for main lights / 12V DC only for back lighting
IP69k Rated
Extruded aluminum body with Akzo Nobel® Polyester Powder Coating
Durable scratch resistant high impact polycarbonate lens
96% optical/reflector efficiency
Genuine Gore® waterproof membrane with mechanical seal
Deutsch® waterproof connectors - The best connectors available
Over / Under and reverse polarity protection
Protected against electromagnetic (EMC) & radio frequency interference (RFI)
LED Lifespan: 50,000 hours or 5 years of continuous use
Operating Temp: -40°F ~ +145°F (Ambient)
NEW

 

316 Stainless Steel bracket, hardware and fasteners with nylon locking nuts
8.6g vibration compliant
CE and RoHS certified

RGB Controller SOLD SEPARATELY.

Includes: Two (2) Back Lit Cube Lights,  Two (2) Wiring Harness' (waterproof in-line fuse, relay, rocker switch, waterproof connector, battery terminals), Two (2) Stainless Steel Cradle Mounts & Stainless Steel Hardware.
PLEASE ALLOW 2 WEEKS FOR ASSEMBLY & TESTING AFTER ORDER CONFIRMATION.
---