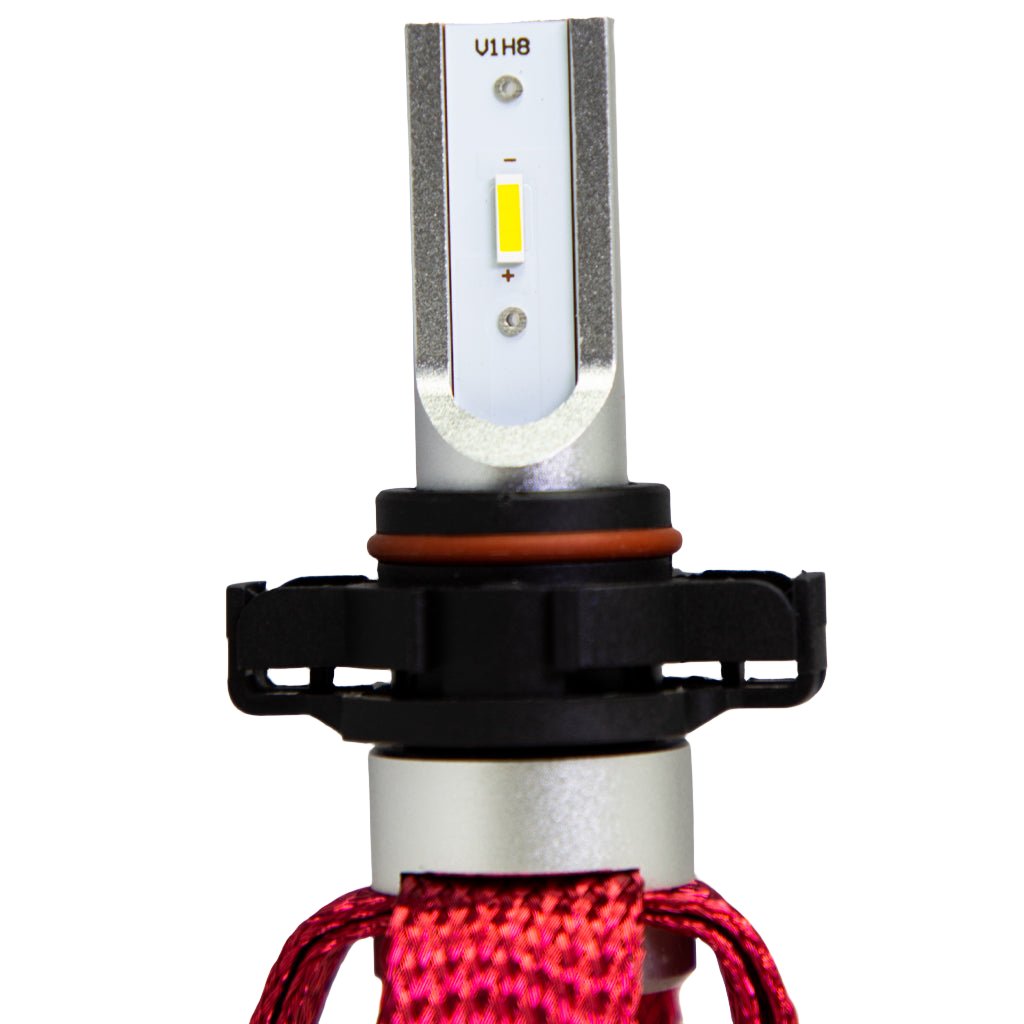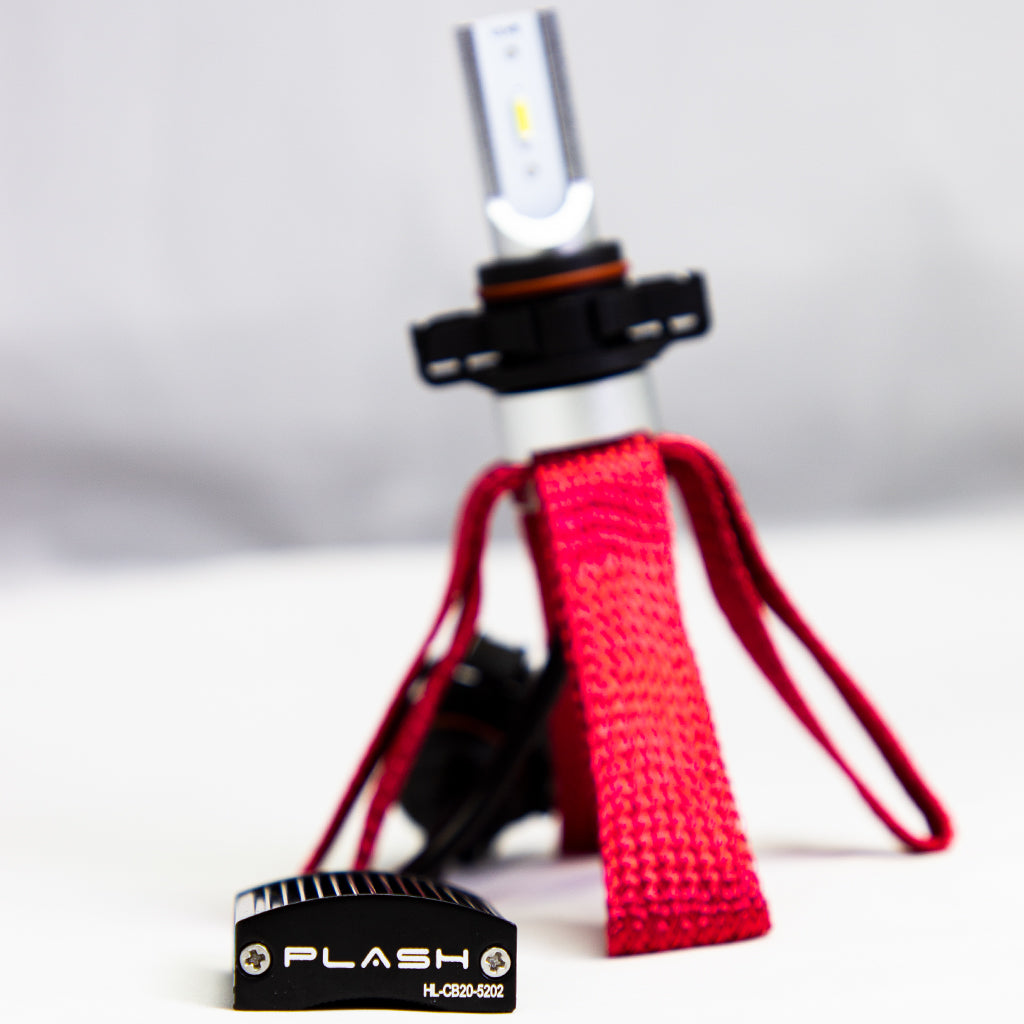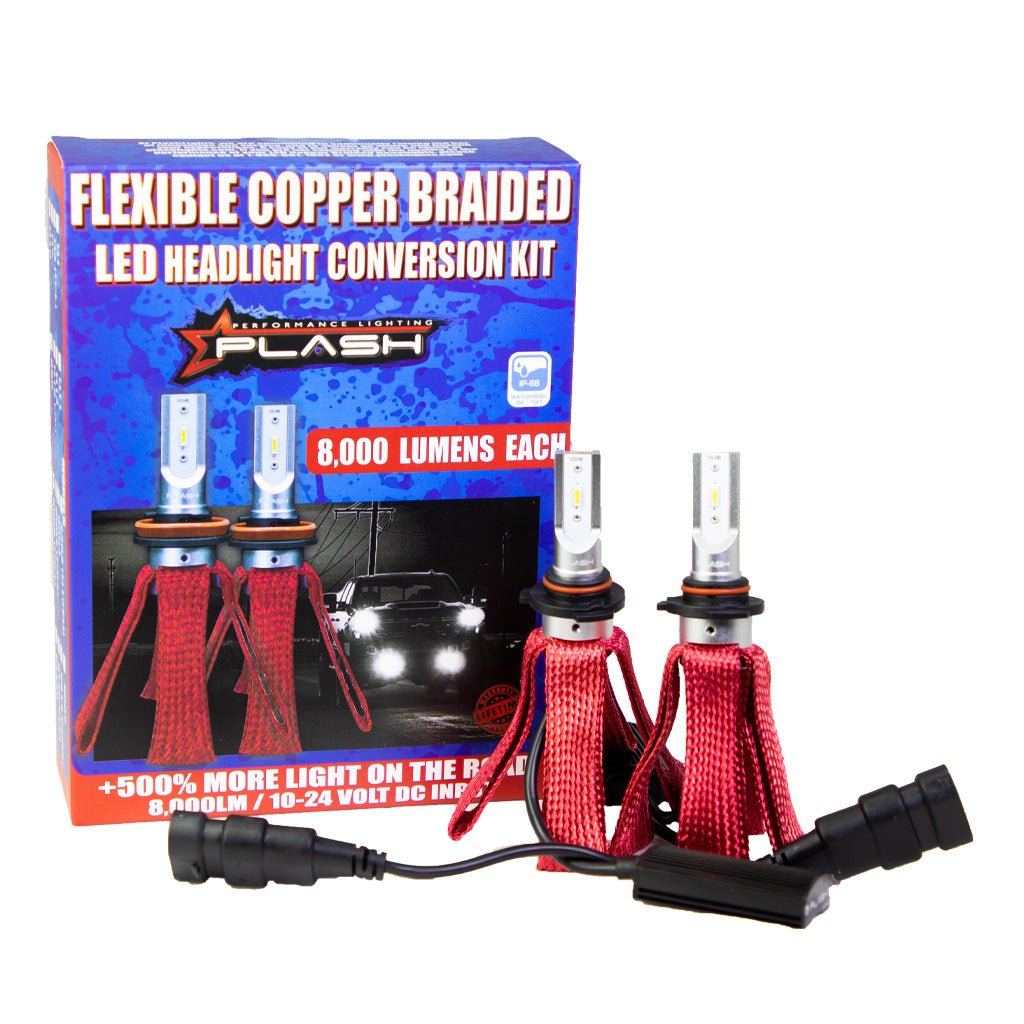 SKU: HL-FCB-5202
Flexible Copper Braided LED Headlight Conversion Kit | 5202 (H16EU)
---
We are proud to offer our newest LED automotive headlight model for 2021, our UPDATED & REVISED Copper Braided Series.  With its unique design and smaller base it fits almost every application that has a halogen light.  Our flexible heatsinks offer great heat dissipation and still allow for multiple mounting options.  With the copper heat conduction management technology we can now offer our smallest size and still carry big power. 

Optical System Designed 

To

 Make a Good Beam Pattern with a Clear Cut Off Line

 

Raw Lumen Output: 8000LM  (Per Light)

 

No Fan = Less Problems

 

Stable Designs Provides Over 5 Years 

Of

 Continuous Usage

 

Operating Voltage: 10-24 VDC

 

Wattage: Low Beam 34.3W (13.2V 2.6A)

Instant On/Off, No Warm-Up

 

Operating Temp: -40°F ~ +194°F

 

4 Pieces Oversized Copper Strip Heat Sink

 

Low Power Consumption

 

IP68 Waterproof Rating

 

Designed For: High & Low Temperature, Temperature Shock, Vibration, UV, Humidity, Salt, Fog, Sand and Dust

 

Color Temperature: 6000k (Pure White)

 

Plug 

And

 Play Installation

 

Ideal for SXS and Off-Road applications.  Anywhere where there will be dust or mud you do not want a rotating fan headlight.

 

Disclaimer: For Off-Road use only.  These lights  fail to conform with Federal Motor Vehicle Safety (FMVSS) Standard No. 108 "Lamps, Reflective Devices, and Associated Equipment." The bulbs exceed limitations on luminous flux set forth in the standard and may cause increased or excessive glare for oncoming drivers.
---
This product has no reviews yet.